Eight people have been stabbed in a suspected terror attack in Vetlanda, Sweden, police have confirmed.
No details of the victims have been reported and the severity of the injuries are not yet known, no deaths have yet been reported.
A man in his 20's was shot by Swedish law enforcement in the leg and since been arrested, he was taken to hospital where he is now being guarded by police as he receives treatment.
Emergency services first began receiving calls from the area, near Bangårdsgatan, at 2.54pm this afternoon. Initially, officers opened an investigation into attempted murder.
Soon after Police updated their statement to say they believed the attack to be terror-related. A press conference about the incident will be held this evening.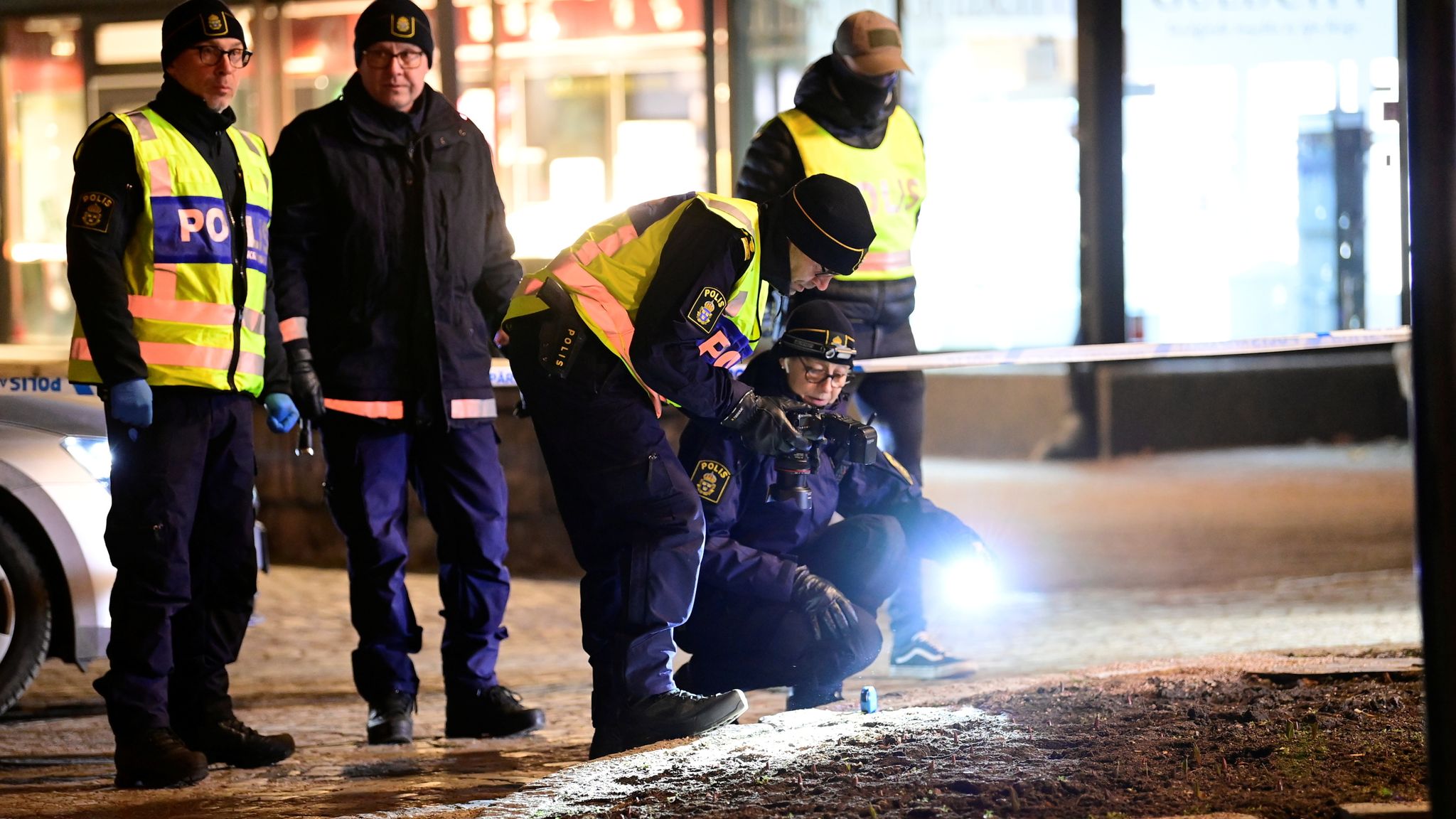 Sweden's Minister of the Interior Mikael Damberg said this evening: 'Several people are seriously injured. These are terrible events and my thoughts go to the victims and their relatives.
'Right now it is unclear exactly what happened and what the motive was. The police have arrested a suspected perpetrator and have initiated a special incident to handle the development of the incident and create security in Vetlanda.'
The local train station has been closed and police have asked members of the public to respect roadblocks in place across Vetlanda as they deal with the incident.
Regional police chief Malena Grann said: "We have started a preliminary investigation of attempted murder but there are details in the investigation that make us investigate possible terror motives."
Sweden's Prime Minister Stefan Lofven said: "In the light of what has emerged so far in the police investigation, prosecutors have initiated a preliminary investigation into terrorist crimes.
"We confront such heinous acts with the combined force of our society."
Sweden's domestic security agency SAPO is also working on the case, he said, adding: "They continuously assess whether there are reasons to take security-enhancing measures and are prepared to do so if necessary."
Police have not yet identified the attacker publicly but said he was previously known to them for minor crimes.
Editor-in-Chief | Carl D. Pearson has been involved in British politics and media from an early age, with the key knowledge of what it takes to run a news organisation for the 21st century. Mr Pearson, as Editor-in-chief, is responsible for supervising the daily tasks of publishing media and content to UNN's website and various platforms.
This content was sourced from Unity News Network.