242 deaths were recorded in the Chinese province of Hubei on Wednesday which marks the deadliest day in the Virus's history.
There was also a significant jump in the number of cases, with 14,840 people diagnosed with Covid-19. Our correspondent 'The Truth Reporter' had indicated that there was signs of a massive cover up from Chinese authorities and we could be witnessing a global pandemic.
Mainstream media accused alternative media of peddling 'conspiracy theories' around this asking people to trust Chinese stories. Likewise those that have highlighted Wuhan being home to a Chinese weapons facility have also been accused of pushing 'conspiracy theories'.
Hubei has started using a broader definition to diagnose people and as a result China sacked two top officials in Hubei province hours after the new figures were revealed.
Until Wednesday's increases, the number of people with the virus in Hubei, where the outbreak emerged, was stabilising.
But the new cases and deaths in the province have pushed the national death toll above 1,350 – with almost 60,000 infections in total.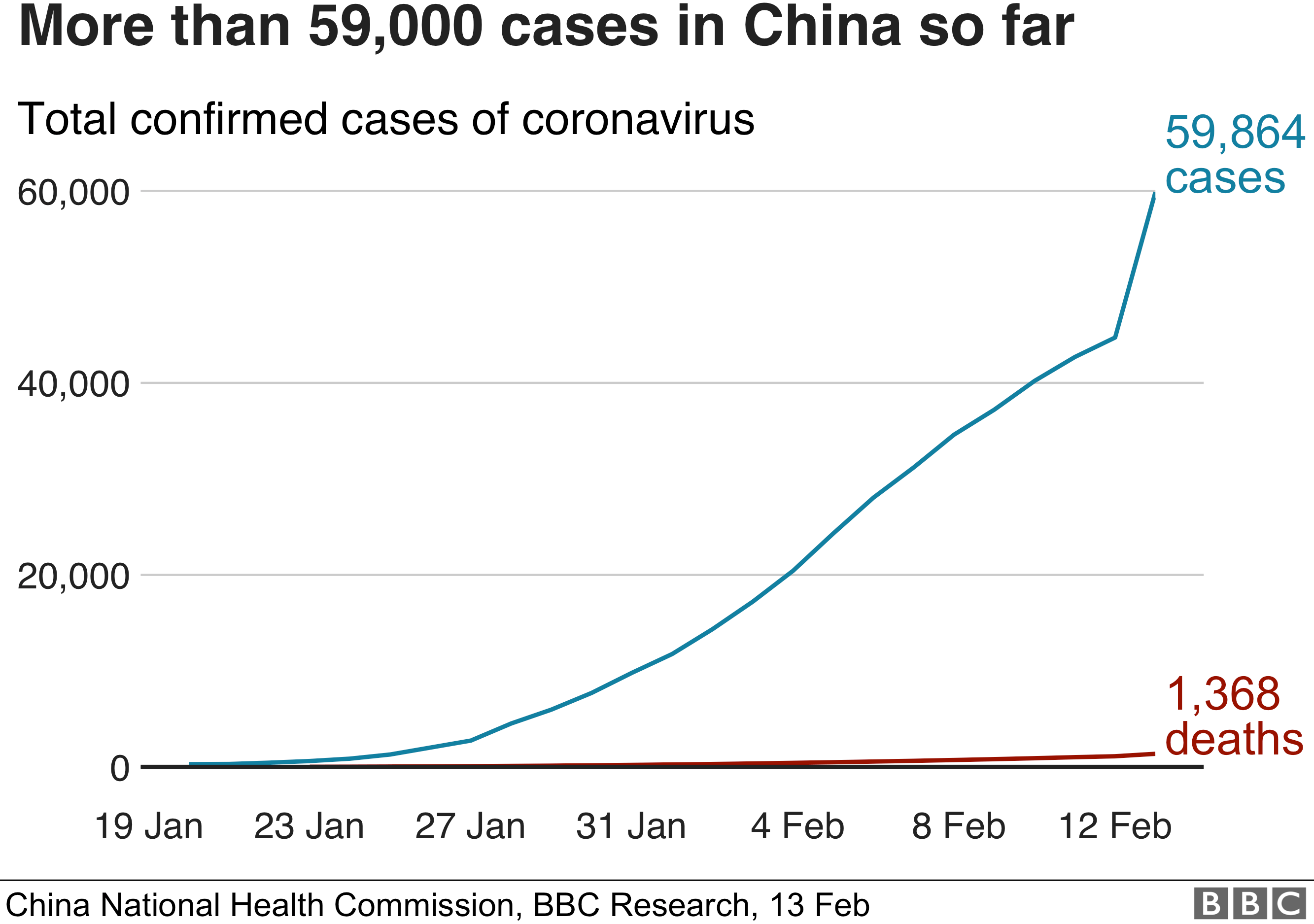 Professor David Heymann, Professor of Infectious Disease Epidemiology from the London School of Hygiene and Tropical Medicine, has said: "What has happened in China is that they have changed the definition of what the disease really is – now they are taking people who have lesser symptoms.
The deaths are quite worrisome, there are an increased number of deaths reported, but if you look overall at the total number of deaths and the total number of cases, the fatality ratio is about the same as it has been – but it is still high, as high as the death rate in influenza."
Only Hubei province – which accounts for more than 80% of overall Chinese infections – is using the new definition to diagnose new cases.
Warnings are also being issued that The London Underground could act as a deadly incubator for this disease unless remedial action is taken.
Unity News Network (UNN) Staff Writer | To find out more details about our staff, please head to the about us section on our website.
This content was sourced from Unity News Network.