A million 'high-grade masks' used in the NHS have been withdrawn after being found to be substandard.
Distribution of some gloves has also been suspended because they may not meet technical requirements.
The Department of Health said safety of frontline staff was an absolute priority.
The Department of Health and Social Care's (DHSC) alert last week warned that a certain type of FFP3 – branded "Fang Tian" and marked as FT-045 – may not meet the required technical specifications.
It advised health and care providers to check to see if their stock included the product and to stop using them until further investigation.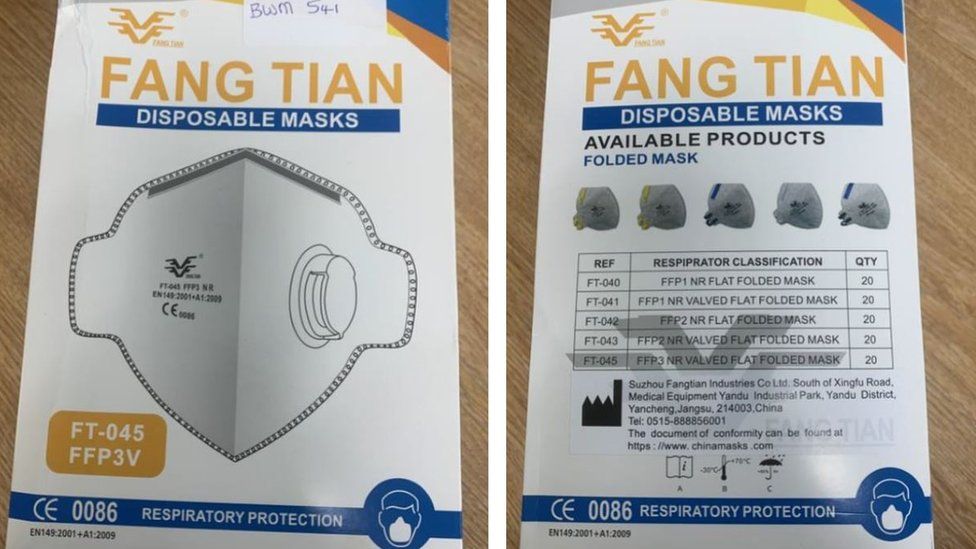 The DHSC also issued an alert about "nitri-hand" non-sterile nitrile examination gloves – 27 million of these have been supplied by Full Support Group since June last year.
The Department of Health and Social Care said: "Our priority is providing frontline staff with quality PPE that meets robust quality requirements, and we have delivered nearly eight billion items so far.
"We carry out extensive due diligence on all PPE items before release, and where an issue is identified we act quickly to isolate the relevant product and conduct the appropriate investigations."
Unity News Network (UNN) Staff Writer | To find out more details about our staff, please head to the about us section on our website.
This content was sourced from Unity News Network.