Prime Minister Boris Johnson is set to give a minister the power to veto the removal of statues, plaques, and memorials across the country, to help guard against campaigners and politicians "bullying" local officials into removing public monuments of British heritage.
The Government is preparing to change planning rules to allow Robert Jenrick, the Housing Secretary, to take over formal applications relating to the dismantling of statues and other monuments, rather than the final decision resting with councils.
Tower Hamlets, a Labour council in east London, is one of the latest local authorities to consider relocating or removing statues in the borough, according to a dossier compiled by the Policy Exchange think tank.
Lambeth council, also Labour-run is set to "review existing troubling or historic links and assess whether we can legally suggest new names or commemorations".
The move comes after Oliver Dowden, the Culture Secretary, separately wrote to publicly-funded museums and galleries warning that they could risk their taxpayer support by removing statues or other artefacts as a result of pressure from campaigners.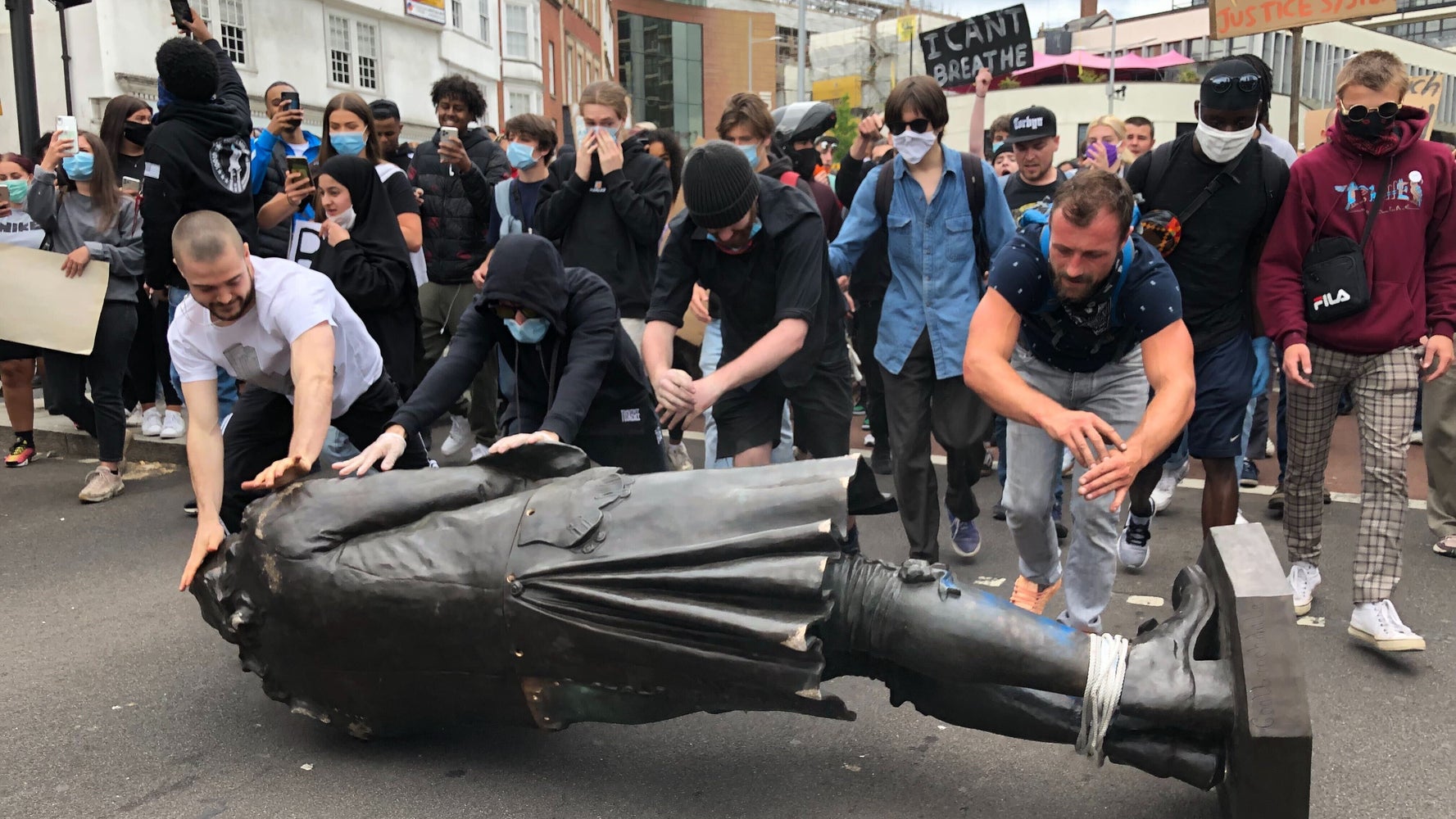 A senior government source said: "The Labour Party has given the green light to cultural and historical vandalism across the country. Statues of Britain's heroes from Sir Francis Drake to Admiral Nelson are under threat from Marxist militants, working hand in glove with Labour councillors."
The source went on to claim the new plans would allow the Government to "protect Britain's heritage, and ensure all planning decisions are made with due process and due consideration of historic heritage guidance".
Trevor Phillips, the chairman of Policy Exchange's History Matters Project, said: "In recent months, Policy Exchange has documented more than 100 cases where aspects of our shared past – from statues to street names and what is taught in schools and universities – are being erased, without genuine debate and with very little consultation with the public who pay the bills.
"For example, it was shocking to see a statue in Bristol be torn down against the will of the only black mayor of a large British city.
"We should recognise changes in public sentiment, but our response in a democracy must not be driven just by those who shout loudest. It is very welcome news that ministers will be able to ensure that if change takes place it will be by public consent rather than by extremist coercion."
Sir Laurie Magnus, the chairman of the Historic England quango, warned MPs on Tuesday: "Our collective past is going to be just torn away, slowly, piece-by-piece."
Editor-in-Chief | Carl D. Pearson has been involved in British politics and media from an early age, with the key knowledge of what it takes to run a news organisation for the 21st century. Mr Pearson, as Editor-in-chief, is responsible for supervising the daily tasks of publishing media and content to UNN's website and various platforms.
This content was sourced from Unity News Network.